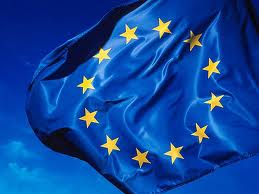 In an attempt to understand and reflect upon the current climate of the European Union and the rising trend of Euroscepticism, six newspapers from six countries have united to form the Europa project, with the aim of analysing what Europe's got going for it and what's holding it back.
The following newspapers are involved:
The Guardian, UK:
La Stampa, Italy:
Le Monde, France:
Gazeta Wyborcza, Poland:
Süddeutsche Zeitung, Germany:
El País, Spain:
To set the ball rolling, the newspapers were assigned the task of stereotyping each other and the descriptions they provided were later assessed by cultural commentators in the respective countries.
Read onto find out whether the stereotypes were accurate. Are the British really "drunk, semi-clad hooligans?"  Is Italy a country of tax dodgers? Oh, and I'm sorry girls but here Italy itself admits that Latin lovers just do not exist (not under the age of 50 anyway).
How European are you? Visit your country's newspaper online and take the interactive test!